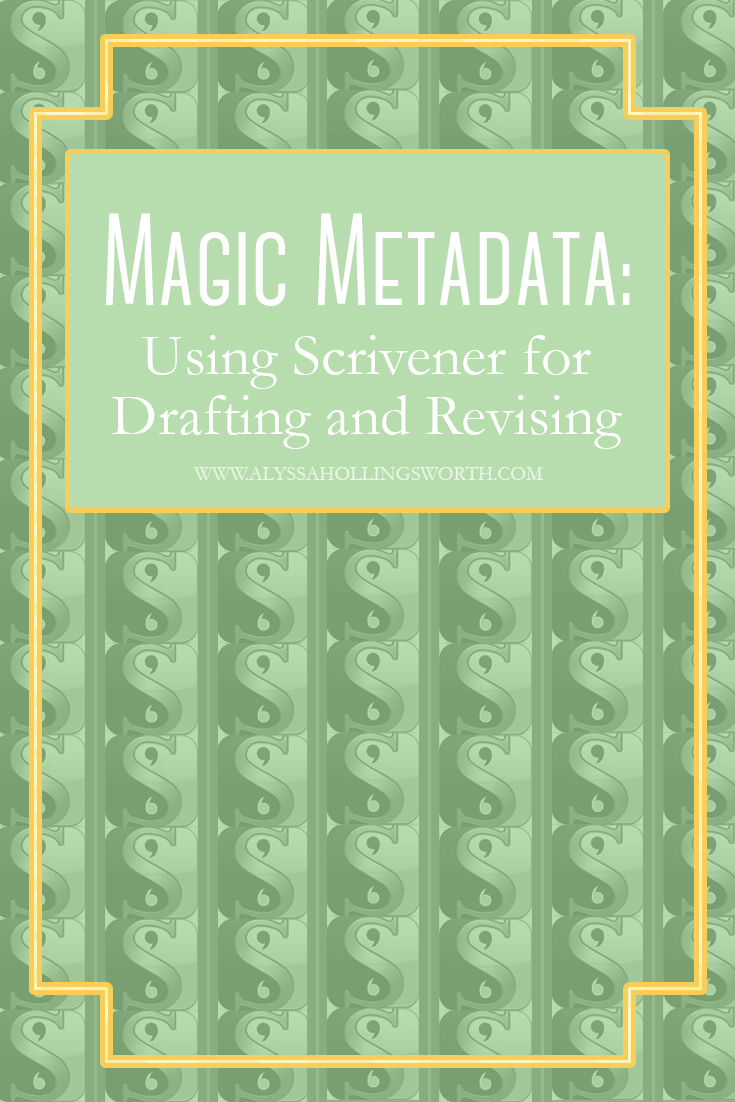 This post contains affiliate links, which means that if you click on one of the product links and end up buying something, I'll receive 20% of sales. Why? Because Scrivener is amazing. I've used it for five years and love it. And I thought, you know, since I talk about it literally all the time, maybe I should have it help pay for this blog.
Scrivener metadata is one of my favorite not-so-secret tricks when it comes to drafting and revising.
I've seen some posts about the metadata options Scrivener offers, but none of them use it the way I do, so I thought I'd add to the noise.
For a person who likes to be crazy-levels of organized, this is a lifesaver on both ends of the writing process. But even if you don't consider yourself borderline fiendishly obsessed with lists and colors, there are ways to adapt my insanity to the flexibility your methods (or lack thereof) require.
Metadata and Drafting: All About The Outline
First, let's talk about drafting.
Context: My most recent WIP is on a quick turnaround, so I've had to do a lot of front work to make the writing faster. The basic gist is that my MC has to trade his way to $700. With so much to keep track of (characters, locations, dates, traded goods), I had to sit down and map the story or else risk getting hopelessly mixed up.
Here's what my outline looks like under the Outliner view option:
I'll explain how I made this, but first let's look at what's here.
On the far left, the blurred out bits of text are my detailed chapter outlines. Each is about 200 words long (my entire outline clocks in at 5k). Beside that we have the status of each chapter marked (except where I've forgotten to update it, whoops). The colored bits of text are my metadata notes.
You can change what you want to display by clicking the little down arrow in the top-right corner. This allows you to look at whatever elements you want side-by-side. Here's a picture of that:
(Note: You can rearrange the different categories by dragging them across the screen.)