Last term, I'd started thinking about going to Venice on a research trip for my WIP, Illuminate. The objective: Go and linger and absorb atmosphere and take notes and write.
When I found a nice hotel for super cheap the week before Carnival, my friend and classmate Annie jumped on the bandwagon with me. And we had many an adventure on our five day stay in Venice, Italy!
February 3 – Day 1
The boring bit: Annie and I left at the ripe young hour of 5:45 AM. We caught a train to Gatwick Airport (via a very changed Reading), then jumped on a plane at noon to Venice.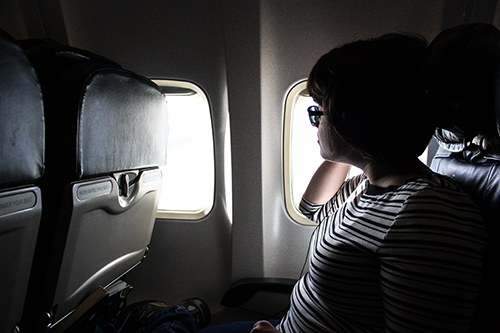 Once in Venice, we hopped on the Alilaguna water bus. We sat in the belly of the boat and looked out small, steamy windows at the water and islands as they slipped past. It was a dark and rainy day, so not the most picturesque, but still exciting. (I've been to Venice before (twice, sorta) and there's really nothing like pressing your nose to the glass to see the sights as you arrive.)
We disembarked at the Rialto Bridge. I'd booked the Ca Bragadin Hotel, and they have a very handy Youtube video with directions, which I downloaded to my iPod. After we got to the starting point, it was a breeze navigating through the twisty streets and alleys.
We settled a bit in our very nice room, and then we went to wander the streets. Venice is quite safe at night (or at least that's what the 2006 guidebook I found in an Oxfam told me). I love that when you just get lost, you find quiet and serenely peaceful canals, with no hint at all of the crowds a few streets over.
When our hunger could no longer be ignored, we went in search for food and ended up at a pizzeria around the corner from the hotel. It was very early for an Italian dinner, so it was only us and a German family there. But the staff was friendly and the pizza was (unsurprisingly!) good.
Then it was back to the hotel for some well deserved rest.