I've just turned in my new draft of Illuminate so I wanted to participate in Beautiful People as my reward! The character I'll be talking about this time is my darling romantic interest, Luc. Sweet child.
What is Beautiful People?
Beautiful People is a blog meme hosted by Sky @ Further Up and Further In and Cait @ Paper Fury. Every month, they post ten questions to help writers get to know their characters better.
How do I join?
Just jump in! Snag the September questions, post them on your blog, and come back to add your link! I also recommend checking out the posts of the other participants. It's a great way to make new friends.
Beautiful People: Luc
How did you come up with this character?
Luc originally appeared in Blessings as Velimir's younger, loyal, adorable brother who gets saddled with the fallout of the beginning crisis. I knew when I got to the end of Blessings that I wanted Luc to come back in Illuminate, quite different from the boy he had been. He's something of a mix between Flynn/Eugene (Tangled), Jim Hawkins (Treasure Planet), Nat (Witch of Blackbird Pond), and Christopher Heron (Perilous Gard).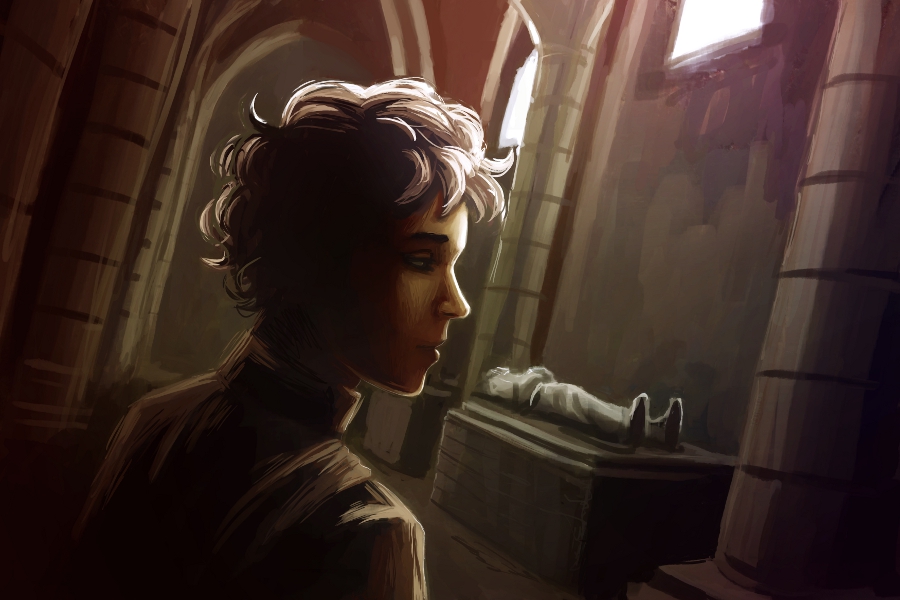 Have they ever been starving? Why? And what did they eat to break the fast?
As is custom, he fasted for three days after the death of his parents, with only a few reprieves for water. He broke his fast with an orange, which had been his favorite before this. Now he can't eat oranges without remembering those dark days.
Do they have a talent or skill that they're proud of?
He's a rather alarmingly excellent thief and he takes great pride in this. Great, foolish, unnecessary risk-taking pride.
List 3 things that would make them lose their temper.
1) Being put under a spell for seven years and almost killing his brother at the command of someone else I mean, being lied to.
2) Someone hurting the ones he loves.
3) Someone doubting his abilities.
What is their favorite type of weather? Least favorite?
Favorite(s): Sunny days in spring and summer. He enjoys romping around outside, and this is considerably more fun to him in hot weather.
Least favorite: Winter. He hates the cold.
What is their Hogwarts house and/or MBTI personality?
Though his desire for adventure boardering on addiction to adrenaline makes him look a bit Gryffindor, he is actually a secret Hufflepuff. Under that veneer of recklessness, he values trustworthiness, loyalty, and stability. He's also an INFP (the mediator), though under stress from trauma he doesn't always act according to that.
Are they more likely to worry about present problems, or freak out about the unknown future?
All of his worries center around the past, and whether or not he can outrun it. He throws himself rather thoughtlessly into the present and future, trying to outrun those old mistakes.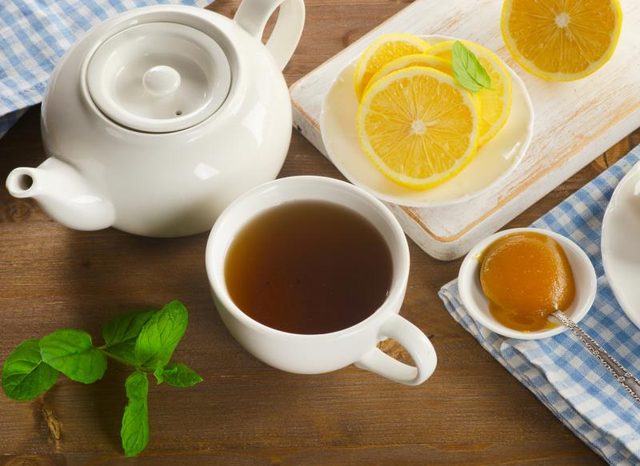 What is their favorite thing to drink?
Lemon tea. It's really good at jerking you out of a PTSD episode — I mean, he enjoys the flavor.
What is their favorite color? Least favorite?
Least favorite: White. Might have something to do with his hatred of winter.
Favorite: Green. His homeland is very forested, and he loves nothing more than a hazy summer day under the trees.
What is a book that changed their life?
Well, a book that literally changed his life was the one he stole from a certain illumination master. That little escapade caused some trouble.
Did you do Beautiful People? If not, join in here!