One definite perk of being the web master for WriteOnCon has been reading all about the upcoming releases in 2017 and 2018. So this year, my TBR list already has some books that have yet to be released! I thought I'd share my list with you guys, in case any of them perk your interest, too.
The Book Jumper by Mechthild Gläser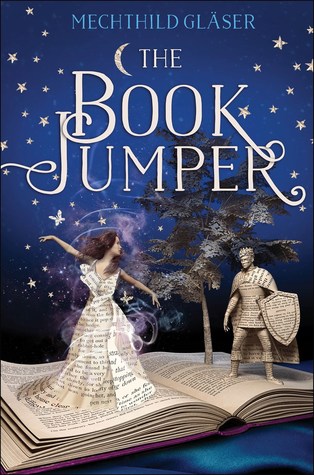 Amy Lennox doesn't know quite what to expect when she and her mother pick up and leave Germany for Scotland, heading to her mother's childhood home of Lennox House on the island of Stormsay.
Amy's grandmother, Lady Mairead, insists that Amy must read while she resides at Lennox House—but not in the usual way. It turns out that Amy is a book jumper, able to leap into a story and interact with the world inside. As thrilling as Amy's new power is, it also brings danger—someone is stealing from the books she visits, and that person may be after her life. Teaming up with fellow book jumper Will, Amy vows to get to the bottom of the thefts—at whatever the cost.
RELEASED JANUARY 3, 2017
My note: I'm always a sucker for stories that play around with stories.
Midnight Without a Moon by Linda Williams Jackson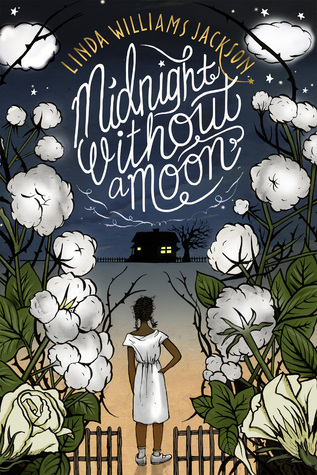 Rose Lee Carter, a 13-year-old African-American girl, dreams of life beyond the Mississippi cotton fields during the summer of 1955. Her world is rocked when a 14-year-old African-American boy, Emmett Till, is killed for allegedly whistling at a white woman. A powerful middle-grade debut perfect for readers who enjoyed The Watsons Go to Birmingham and Brown Girl Dreaming.
RELEASED JANUARY 3, 2017
My note: We studied the story of Emmett Till in my visual rhetoric class, examining how the picture of him changed the conversation on race. I'm so interested to see how the topic is handled in a middle grade book.
A Girl Called Owl by Amy Wilson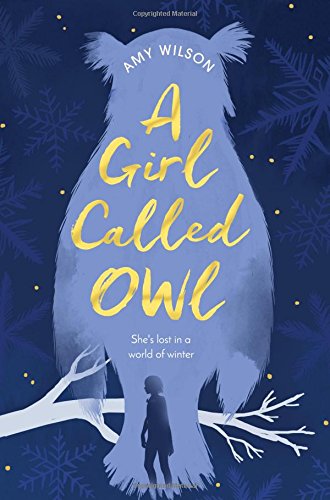 It's bad enough having a mum dippy enough to name you Owl, but when you've got a dad you've never met, a best friend who needs you more than ever, and a new boy at school giving you weird looks, there's not a lot of room for much else.
So when Owl starts seeing strange frost patterns on her skin, she's tempted to just burrow down under the duvet and forget all about it. Could her strange new powers be linked to her mysterious father? And what will happen when she enters the magical world of winter for the first time?
A glittering story of frost and friendship, with writing full of magic and heart, A Girl Called Owl is a stunning debut about family, responsibility and the beauty of the natural world.
RELEASED JANUARY 26, 2017 (UK only… for now)
My note: This book is by one of my sisters at my literary agency (Skylark)! I remember talking to Amber about it when we had our first interview/revision conversation. It intrigued me then, and it intrigues me now! Plus that cover is gorgeous.
The Wish Granter by C.J. Redwine
An epic, romantic, and action-packed fantasy inspired by the tale of Rumpelstiltskin, about a bastard princess who must take on an evil fae to save her brother's soul, from C. J. Redwine, the New York Times bestselling author of The Shadow Queen. Perfect for fans of Graceling and the Lunar Chronicles.
The world has turned upside down for Thad and Ari Glavan, the bastard twins of Súndraille's king. Their mother was murdered. The royal family died mysteriously. And now Thad sits on the throne of a kingdom whose streets are suddenly overrun with violence he can't stop.
Growing up ignored by the nobility, Ari never wanted to be a proper princess. And when Thad suddenly starts training Ari to take his place, she realizes that her brother's ascension to the throne wasn't fate. It was the work of a Wish Granter named Alistair Teague who tricked Thad into wishing away both the safety of his people and his soul in exchange for the crown.
So Ari recruits the help of Thad's enigmatic new weapons master, Sebastian Vaughn, to teach her how to fight Teague. With secret ties to Teague's criminal empire, Sebastian might just hold the key to discovering Alistair's weaknesses, saving Ari's brother — and herself.
But Teague is ruthless and more than ready to destroy anyone who dares stand in his way — and now he has his sights set on the princess. And if Ari can't outwit him, she'll lose Sebastian, her brother… and her soul.
COMING FEBRUARY 14, 2017
My note: UM THAT COVER IS AMAZING.
The Gauntlet by Karuna Riazi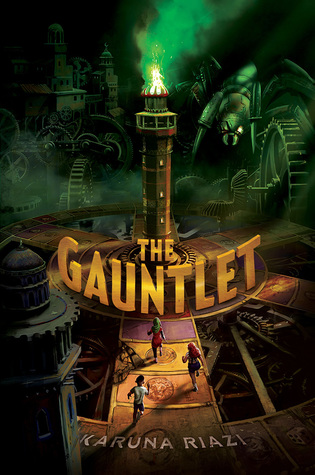 A trio of friends from New York City find themselves trapped inside a mechanical board game that they must dismantle in order to save themselves and generations of other children in this action-packed debut that's a steampunk Jumanji with a Middle Eastern flair.
When twelve-year-old Farah and her two best friends get sucked into a mechanical board game called The Gauntlet of Blood and Sand—a puzzle game akin to a large Rubik's cube—they know it's up to them to defeat the game's diabolical architect in order to save themselves and those who are trapped inside, including her baby brother Ahmed. But first they have to figure out how.
Under the tutelage of a lizard guide named Henrietta Peel and an aeronaut Vijay, the Farah and her friends battle camel spiders, red scorpions, grease monkeys, and sand cats as they prepare to face off with the maniacal Lord Amari, the man behind the machine. Can they defeat Amari at his own game… or will they, like the children who came before them, become cogs in the machine?
COMING MARCH 28, 2017
My note: Though I'm a bit wary of "game" books (it's just been done… a lot), this one sounds really interesting. I love the Middle Eastern flavor it promises. Putting it on my list!
Huntress: Sea by Sarah Driver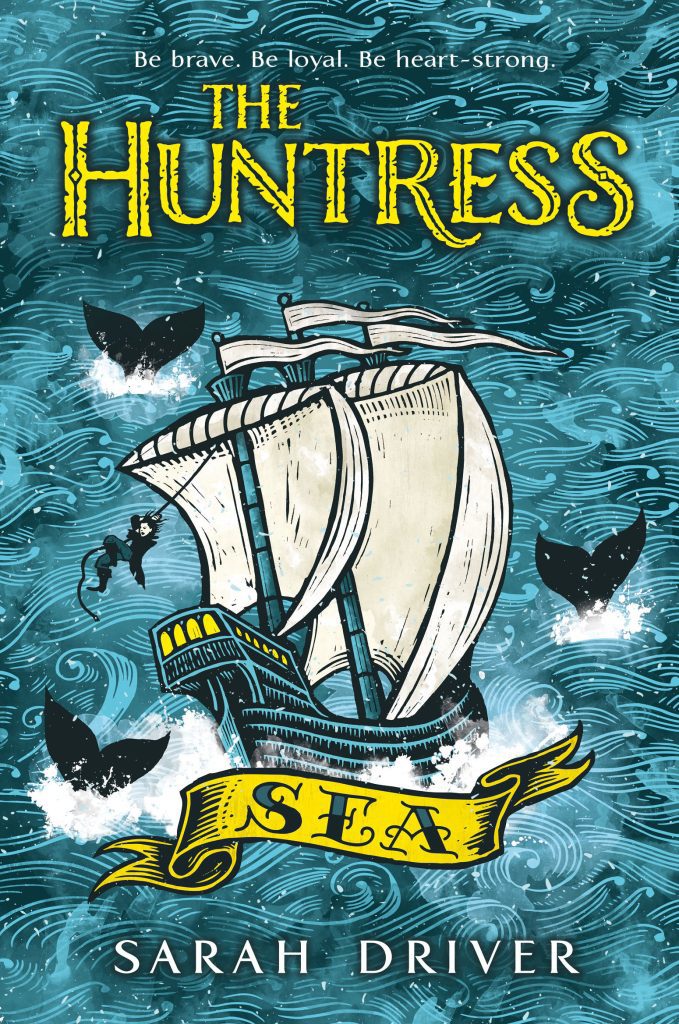 The first book in a stunning new fantasy adventure trilogy, perfect for readers aged 9+ and fans of Philip Pullman, Piers Torday, Katherine Rundell and Frances Hardinge.
In the sky, the fire spirits dance and ripple. Grandma says they showed our Tribe that I'd be a captain, before I was even born.
Ever since Ma died, Mouse has looked after her little brother, Sparrow, dreaming of her destiny as captain of the Huntress. But now Da's missing, Sparrow is in danger, and a deathly cold is creeping across Trianukka…
Sea-churning, beast-chattering, dream-dancing, whale-riding, terrodyl-flying, world-saving adventure.
If you like Northern Lights, The Lie Tree, The Last Wild and Rooftoppers, you'll love Sea.
RELEASES APRIL 7, 2017 (UK only… for now)
My note: This is by my beloved friend, Sarah! She is amazing! Her book is amazing! I read a really super old draft and it felt like reading the early stages of Harry Potter! I don't say that lightly!
Lucky Broken Girl by Ruth Behar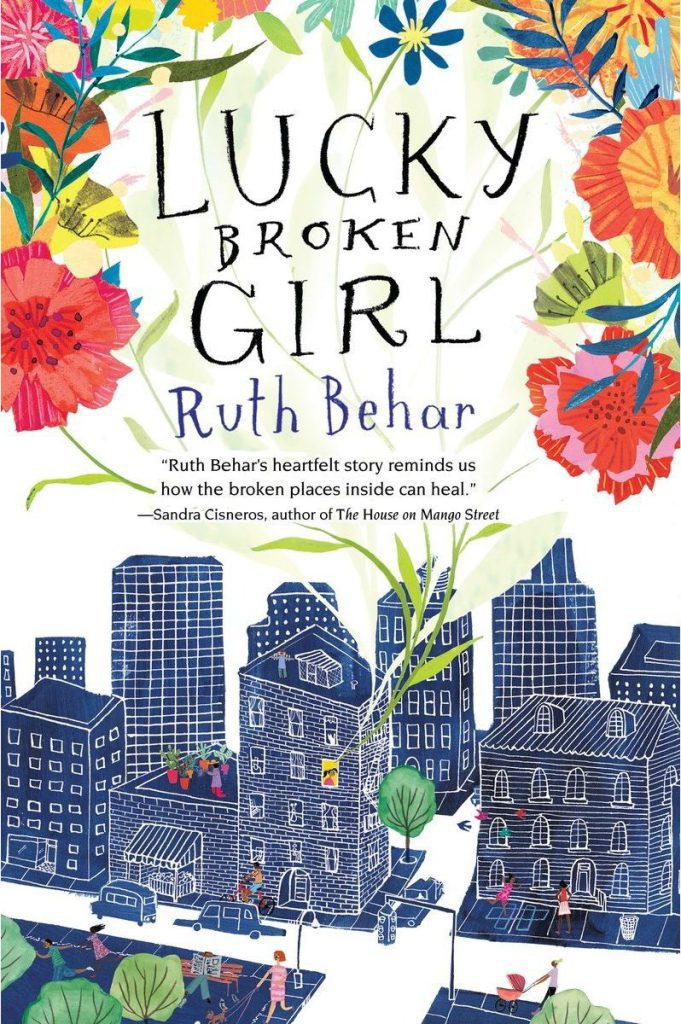 In this unforgettable multicultural coming-of-age narrative — based on the author's childhood in the 1960s — a young Cuban-Jewish immigrant girl is adjusting to her new life in New York City when her American dream is suddenly derailed. Ruthie's plight will intrigue readers, and her powerful story of strength and resilience, full of color, light, and poignancy, will stay with them for a long time.
Ruthie Mizrahi and her family recently emigrated from Castro's Cuba to New York City. Just when she's finally beginning to gain confidence in her mastery of English — and enjoying her reign as her neighborhood's hopscotch queen — a horrific car accident leaves her in a body cast and confined her to her bed for a long recovery. As Ruthie's world shrinks because of her inability to move, her powers of observation and her heart grow larger and she comes to understand how fragile life is, how vulnerable we all are as human beings, and how friends, neighbors, and the power of the arts can sweeten even the worst of times.
COMING APRIL 11, 2017
My note: This is everything I have ever needed.
Duels & Deception by Cindy Anstey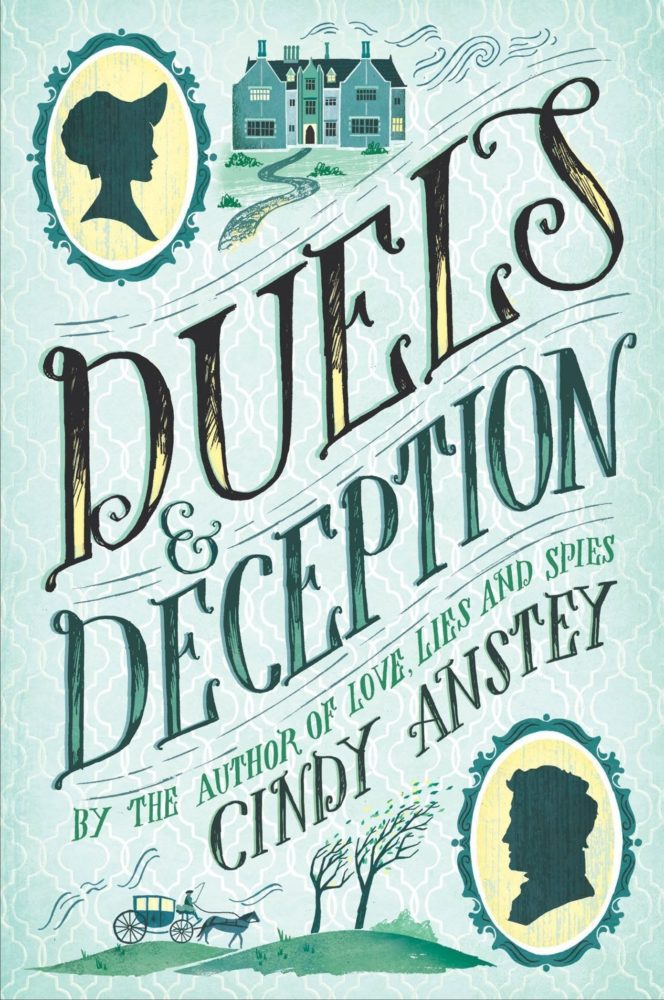 In which a lady and a law clerk find themselves entangled in the scandal of the season…
Miss Lydia Whitfield, heiress to the family fortune, has her future entirely planned out. She will run the family estate until she marries the man of her late father's choosing, and then she will spend the rest of her days as a devoted wife. Confident in those arrangements, Lydia has tasked her young law clerk, Mr. Robert Newton, to begin drawing up the marriage contracts. Everything is going according to plan.
Until the day Lydia is kidnapped ― and Robert along with her. Someone is after her fortune and won't hesitate to destroy her reputation to get it. With Robert's help, Lydia strives to keep her family's good name unsullied and expose whoever is behind this devious plot. But as their investigation delves deeper and their affections for each other grow, Lydia starts to wonder whether her carefully planned future is in fact what she truly wants…
COMING APRIL 11, 2017
My note: I really enjoyed Love, Lies and Spies — it was a fun regency adventure/romance. I expect something equally entertaining from this release!
Heir to the Sky by Amanda Sun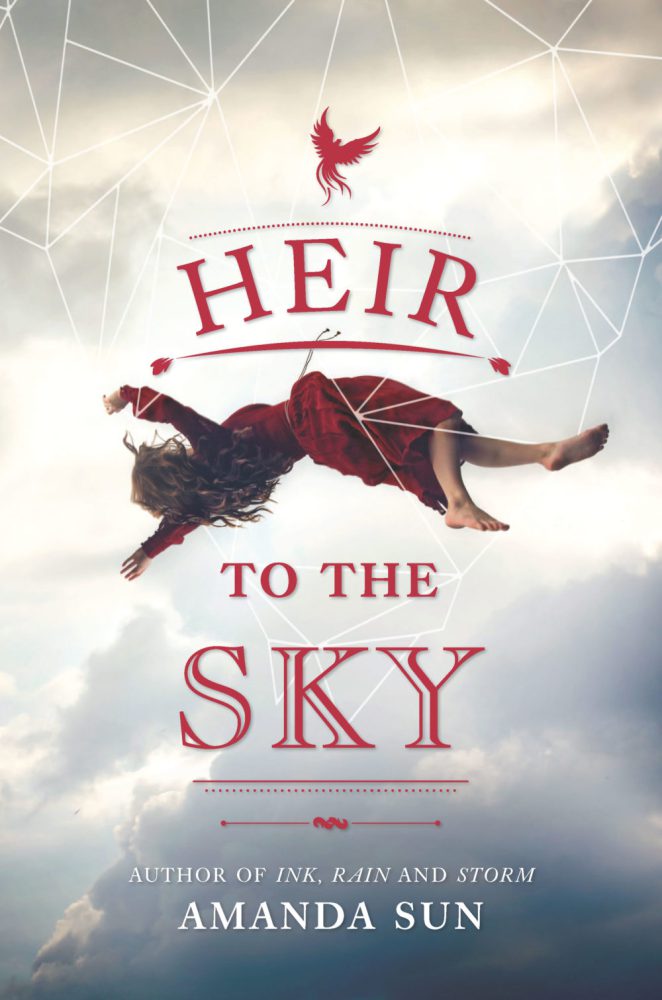 As heir to a kingdom of floating continents, Kali has spent her life bound by limits: by her duties as a member of the royal family, by a forced betrothal to the son of a nobleman, and by the edge of the only world she's ever known — a small island hovering above a monster-ridden earth, long since uninhabited by humans. She is the Eternal Flame of Hope for what's left of mankind, the wick and the wax burning in service for her people, and for their revered Phoenix, whose magic keeps them aloft.
When Kali falls off the edge of her kingdom and miraculously survives, she is shocked to discover there are still humans on the earth. Determined to get home, Kali entrusts a rugged monster-hunter named Griffin to guide her across a world overrun by chimera, storm dragons, basilisks and other terrifying creatures. But the more time she spends on earth, the more dark truths she begins to uncover about her home in the sky, and the more resolute she is to start burning for herself.
COMING APRIL 25, 20017
My note: Kingdoms in the sky have always intrigued me. Also I like hunter boys.
The Emperor's Riddle by Kat Zhang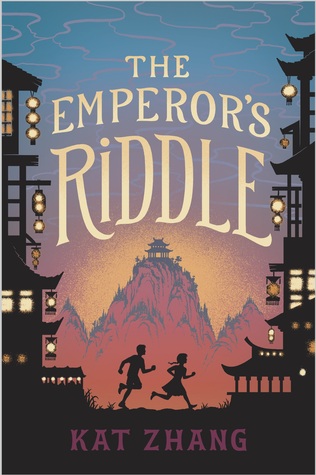 Mia Chen is on what her mother calls a Grand Adventure. She's not sure what to make of this family trip to China, and didn't want to leave her friends for the summer, but she's excited about the prospect of exploring with her Aunt Lin, the only adult who truly understands her.
Then Aunt Lin disappears, right after her old nemesis, a man named Ying, comes to visit. Mia knows that years ago, when Aunt Lin and Ying were sent to the Fuzhou countryside to work as laborers, the two searched for an ancient treasure together—one that still hasn't been found. She's suspicious that their shared history might be linked to Aunt Lin's disappearance.
When Mia discovers an old map filled with riddles in Aunt Lin's room, she quickly pieces together her mission: find the treasure, find her aunt. Now, Mia, along with her big brother, Jake, must solve the clues to rescue the person she knows best in the world—and maybe unearth a treasure greater than her wildest dreams.
COMING MAY 2, 2017
My note: Riddles and maps and adventure in China. Yaaaaas!
When Dimple Met Rishi by Sandhya Menon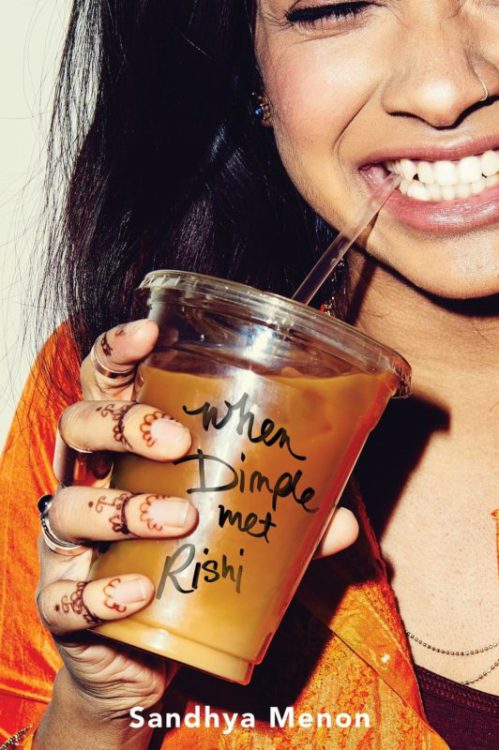 A laugh-out-loud, heartfelt YA romantic comedy, told in alternating perspectives, about two Indian-American teens whose parents have arranged for them to be married.
Dimple Shah has it all figured out. With graduation behind her, she's more than ready for a break from her family, from Mamma's inexplicable obsession with her finding the "Ideal Indian Husband." Ugh. Dimple knows they must respect her principles on some level, though. If they truly believed she needed a husband right now, they wouldn't have paid for her to attend a summer program for aspiring web developers… right?
Rishi Patel is a hopeless romantic. So when his parents tell him that his future wife will be attending the same summer program as him — wherein he'll have to woo her — he's totally on board. Because as silly as it sounds to most people in his life, Rishi wants to be arranged, believes in the power of tradition, stability, and being a part of something much bigger than himself.
The Shahs and Patels didn't mean to start turning the wheels on this "suggested arrangement" so early in their children's lives, but when they noticed them both gravitate toward the same summer program, they figured, Why not?
Dimple and Rishi may think they have each other figured out. But when opposites clash, love works hard to prove itself in the most unexpected ways.
COMING MAY 30, 2017
My note: I don't normally read a lot of YA contemporary romance, but this actually looks absolutely adorable, so I am cautiously intrigued.
Running on the Roof of the World by Jess Butterworth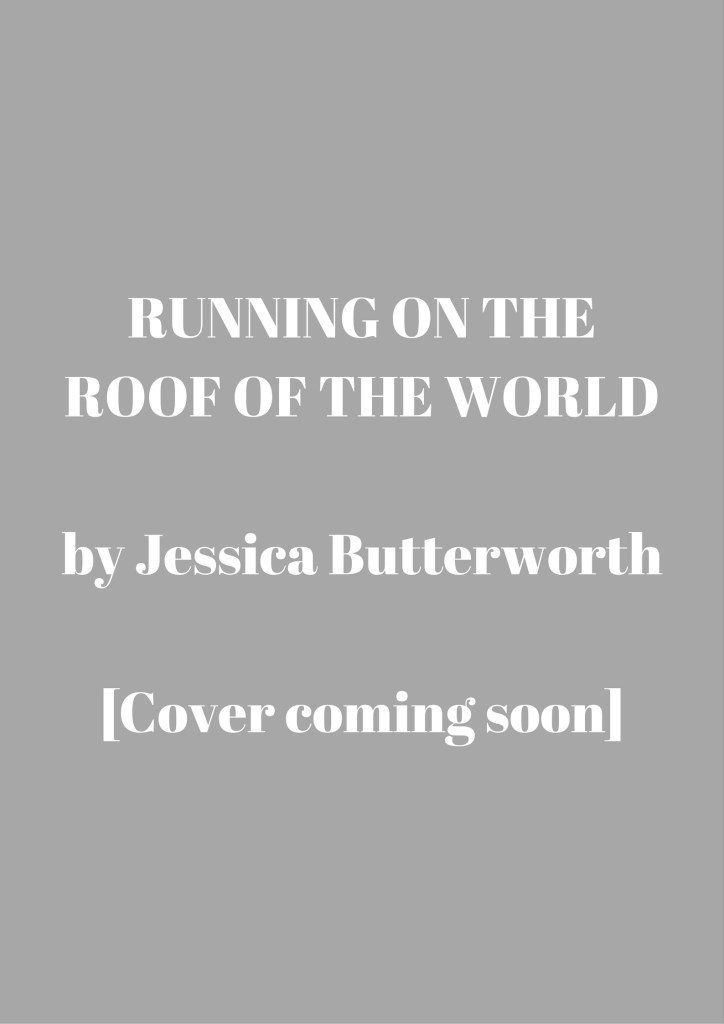 A story of adventure, survival and hope set in the Himalayas – 'THE KITE RUNNER in Tibet' for children of 10+.
12-year-old Tash has to follow many rules to survive in Tibet. Rule Number One: Don't run in front of a soldier. Rule Number Two: Never look at a soldier. Rule Number Three: Say as little as possible. But when her parents are seized by soldiers, she and her best friend Sam must break the rules and complete an unlikely mission: by escaping Tibet and seeking help from the Dalai Lama in India. And so their extraordinary journey across the Himalayas begins.
'It's up to us now. And even when we do get home, it will be different. A man set himself on fire and nothing will be the same again.'
COMING JUNE 1, 2017 (UK only… for now)
My note: This is written by one of my friends on my MA course! And it is so pretty. I can't wait to read the whole thing!
One Shadow on the Wall by Leah Henderson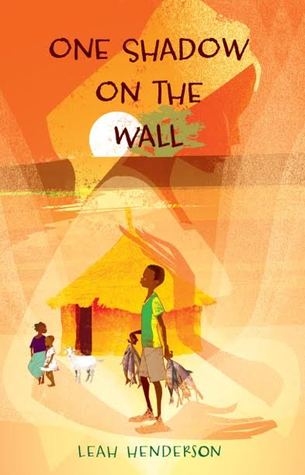 An orphaned boy in contemporary Senegal must decide between doing what is right and what is easy as he struggles to keep a promise he made to his dying father in this captivating debut novel laced with magical realism.
Eleven-year-old Mor was used to hearing his father's voice, even if no one else could since his father's death. It was comforting. It was also a reminder that Mor had made a promise to his father before he passed: keep your sisters safe. Keep the family together. But almost as soon as they are orphaned, that promise seems impossible to keep. With an aunt from the big city ready to separate him and his sisters as soon as she arrives, and a gang of boys from a nearby village wanting everything he has—including his spirit—Mor is tested in ways he never imagined.
With only the hot summer months to prove himself, Mor must face a choice. Does he listen to his father and keep his heart true, but risk breaking his promise through failure? Or is it easier to just join the Danka Boys, whom in all their maliciousness are at least loyal to their own?
One Shadow on the Wall is about love and loss, family and friendship, and creating your own future—even if it's hard to do.
COMING JUNE 7, 2017
My note: Family unity? Awesome setting? High stakes? Sign me up.
King of the Sky by Nicola Davies (Author), Laura Carlin (Illustrator)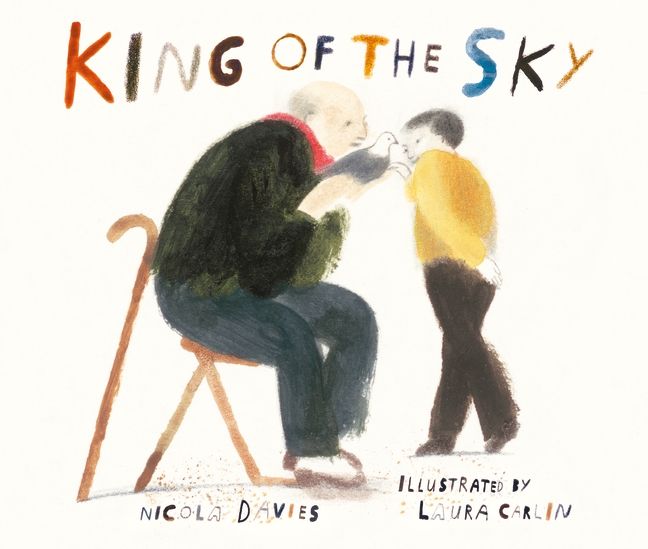 In this tale of a young boy, an old man, and a dauntless pigeon, a lyrical text and extraordinary illustrations offer a gorgeous meditation on loneliness, belonging, and home.
A young Italian boy has moved to the Welsh hills with his family. He feels isolated and unhappy, a stranger in a strange land. It is only when he makes an unlikely friend, an old man who lets him fly one of his pigeons in a race, that he learns how he can belong. Nicola Davies's beautiful story — an immigrant's tale with powerful resonance in our troubled times — is illustrated by an artist who makes the world anew with every picture.
COMING JUNE 12, 2017
My note: Nicola Davies is one of my favorite picture book authors. Her books merge poetry, depth, and story in a way that never fails to make me cry think. I'm very excited about this one!
What books are you looking forward to in 2017? Share them in the comments!