Need a blogger, copywriter, or editor?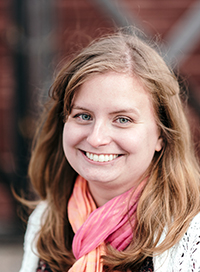 I am a professional writer with experience in public relations, philanthropic communications, and editorial positions. I am a learner and a leader, and I apply these values to every project I encounter.
I received my bachelor's degree in English with an emphasis in Creative Writing from Berry College and my master's in Creative Writing for Young People from Bath Spa University, both with honors.
HIRE ME TO WRITE
My areas of expertise are:
Higher Education
Travel
Bios, Blurbs, and Personal Stories
Creative Writing / Creative Writing Tips
Copyediting
You can find some samples of my article, blog entry, and copywriting here:
And here are some samples of my creative writing:
Brave Soldier, Perpetual Myth – Published in Letter to an Unknown Soldier: A New Kind of War Memorial (William Collins (November 6, 2014)). Poem.
Naan in the Afghan Village – Published by the Elie Wiesel Foundation for Humanity. Creative non-fiction. Broken and beautiful Afghan women challenge my preconceptions about peace and healing.
Temple Trespassers – Published by The Roman Baths museum. Short story: Historical fiction. Set around 274AD in Roman Britain, Marcus and his sister uncover a murder plot at Sulis-Minvera's temple.
HIRE ME TO EDIT
I have my MA in Writing for Young People, which included coursework on a variety of children's fiction (and non-fiction) through different ages ranges. I was a staff member and Editor-in-Chief for the literary magazine Ramifications for four years, and co-editor for the anthology Beautiful Lies (Bath Spa University's Writing for Young People, 2014). Over the last seven years, I have worked as a critique partner and beta reader for writers from various backgrounds and various genres, from brand new to published. In addition to all this, I'm also a Novel Mentor with Now Novel.
I love helping writers find their way, whatever stage they're in and whatever publishing path they're taking.
Developmental edits are my absolute favorite. These are the big picture edits for things like: character voice, consistency, and plot. I leave comments as I progress through the manuscript, and then create a document for overall feedback (normally 6-8 pages long) in the same style as an editor at a publishing house. My goal is to offer you solutions to any critiques I bring up, so that you have the means to make constructive changes.
Check out these testimonials from UpWork:
Alyssa is an incredible writer and editor. Her tweaks and tips made a world of difference in how smoothly my story read. I am very pleased with my final draft. She is very knowledgeable and confident in working with words. She is a perfectionist and shows precision to detail. Alyssa is very pleasant and friendly and we communicated well. I look forward to collaborating with her again. Thank you for your excellent work!

– Katherine
Alyssa was really great to work with! She not only made the grammar, punctuation and sentence corrections that needed to be made, but she also helped my book to flow and connect better. She did a great job!

– Michael
Want to find out more? Contact me for rates and availability: alyssamhollingsworth [at] gmail [dot] com